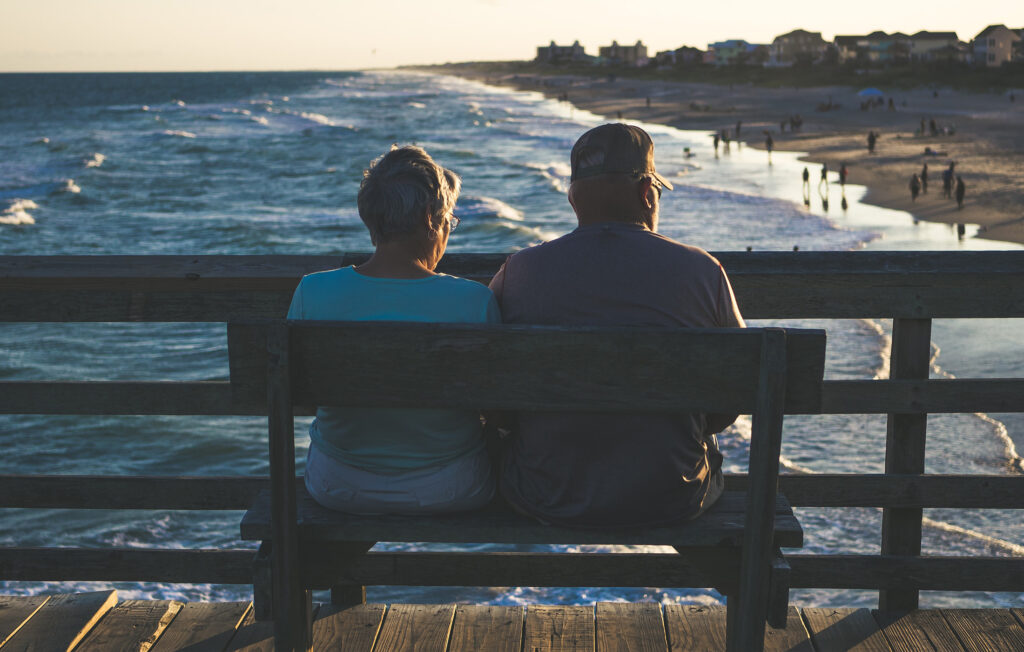 Planning your ideal retirement, together
Whether you're saving for retirement now or shifting your focus from wealth accumulation to retirement income generation, it's critical to consider how much your ideal retirement lifestyle will cost and how you'll support it. At Helprin Management, we think it all starts with a well-thought-out retirement income strategy based on your objectives and priorities.
We help you in defining your retirement income objectives and establishing priorities, such as setting goals for essential day-to-day expenses, which are different than goals for travel, real estate and potential care expenses. This enables us to ensure your sources of income and retirement savings are aligned with your objectives. Our objective is to ensure both that you realize your life's goals, and while ensuring that your retirement capital lasts a lifetime.
Issues Your Advisor Will Discuss with You:
How do you envision your lifestyle in retirement? What will it cost?

Are you on track to generate sufficient income from your investments?

What financial risk management strategies do you have in place?
Our advisers at Helprin Management assist clients prior to and following retirement. Before retirement, our advisors develop a strategy that will enable clients to live a prosperous retirement and leave a meaningful legacy. In order to ensure that retirees do not outlive their assets, our advisors pivot investments toward generating income and preserving capital.
Retirement planning strategies designed for you.
Everyone has distinct retirement desires and needs. At Helprin Management, we believe that retirement planning is integral to wealth management. We develop strategies to preserve your wealth, maintain growth, and minimize taxes.
Harness the decades of expertise of Helprin Management in comprehensive asset management, retirement planning, and tax sheltering. Planning for the future requires a solid foundation in the present. We will guide you on the steps you should take now to confidently achieve your financial objectives and retire when it's best for you.
You worked hard to create a life you're proud of. Let Helprin Management protect what you've worked hard for, and enjoy the retirement you deserve.
Given escalating education costs, attending university has become a significant life expense that demands proper planning. Planning for children's secondary education means investing in their future. We recommend starting with financial education at home to equip kids with the necessary skills for success in life. There is no one size fits all strategy when planning to fund a child or grandchild's schooling. Consult with your Helprin Management Advisor to determine the best education savings plan within the context of your overall financial plan.
Saving For Your Children's Future
Before deciding which educational savings strategy is right for you, take a step back and consider what college expenses you wish to cover. Will you pay for your child's entire college education? What about half of everything? Do you want them to take partial responsibility? While there is no single correct response to these questions, think about what best fits the values, and personal and financial circumstances of your family.
Once you've defined your part in financing your child's education, decide whether he or she would like to attend a private or public school. Also consider the length of time your child may spend in school based on the types of degrees they wish to pursue. This will also affect expenses. If you do not know the answer immediately, we'll work from a broad range of options.
After determining your role in funding university, you and your Helprin Management Advisor can discuss how much you need to save and draw up a plan to get there. Remember that time is one of your greatest allies, so don't procrastinate. A monthly savings amount can make a significant difference in achieving a goal. And it's okay if you're starting late. Start immediately so you can regain your footing.
Don't let the potential cost of education overwhelm you. Your Helprin Management Advisor can analyze your overall financial situation, including other savings goals (such as retirement), to ensure that your education savings plan works for you and your family.